Edita Gruberova
Edita Gruberova is celebrated by the press as "prima donna assoluta, coloratura-phenomenon, Queen of the Belcanto". Enthusiastic ovations of the audience after every appearance confirm it.
Edita Gruberova was born in Bratislava where she studied at the conservatory and with Ruthilde Boesch in Vienna. Her international career began at the Vienna State Opera as Zerbinetta in ARIADNE AUF NAXOS with Karl Böhm conducting. Since Mrs. Gruberova is enthusiastically applauded all over the world for her interpretations of the roles of Zerbinetta, Konstanze, Donna Anna, Rosina, Gilda, Violetta and Lucia at the leading opera houses such as Teatro alla Scala, Royal Opera House Covent Garden, Metropolitan Opera New York, the Opera Houses of Munich, Vienna, Hamburg, Geneva, Zurich, Florence, Paris, Berlin, Madrid and Barcelona. Many of these opera companies have produced rare operas especially for Mrs. Gruberova: MARIA STUARDA, PURITANI, LINDA DI CHAMOUNIX and ROBERTO DEVEREUX at the Vienna State Opera, LA SONNAMBULA in Geneva and Naples, I CAPULETI E I MONTECHI in London, I PURITANI at the Metropolitan Opera and Bregenzer Festspiele, ROBERTO DEVEREUX, ANNA BOLENA and beatrice di tenda in Barcelona, LA FILLE DU RÉGIMENT, LINDA DI CHAMOUNIX, ROBERTO DEVEREUX, ANNA BOLENA, BEATRICE DI TENDA and LA SONNAMBULA in Zurich, ANNA BOLENA and I PURITANI at the Bavarian State Opera in Munich. In 2003 she had a tremendous success with her debut of NORMA in Tokyo and in 2004 as Elisabetta in a new production of ROBERTO DEVEREUX at the Munich State Opera, debut for Europe of NORMA in Baden-Baden with recording of a CD. In 2005 she had a triumph with NORMA at the Vienna State Opera, the Salzburg Festival in 2010 and also with NORMA in January 2006 at the Bavaria State Opera Munich.
In 2007/08 debut as Lucrezia Borgia in Barcelona in 2008/09 at the Bavarian State Opera in Munich. 2013 debut as Alaide in la straniera at the opera of Zurich and 2014 at the Theater an der Wien.
Edita Gruberova is a regular guest at the Opera Festivals of Munich and Salzburg.
She has participated at several important opera films: HÄNSEL UND GRETEL, RIGOLETTO, ARABELLA, COSÌ FAN TUTTE and ARIADNE AUF NAXOS. She has sung under the most important conductors.
She has recorded for Deutsche Grammophon HOFFMANNS ERZÄHLUNGEN, for Philips MARIA STUARDA, FLEDERMAUS and ARIADNE AUF NAXOS, for Teldec FLEDERMAUS (Rosalinde), ZAUBERFLÖTE, DON GIOVANNI, LA FINTA GIARDINIERA, LUCIA DI LAMMERMOOR and TRAVIATA, for EMI LUCIA DI LAMMERMOOR and I CAPULETI E I MONTECCHI, for Decca ENTFÜHRUNG AUS DEM SERAIL.
With Nightingale Classics she has signed an important contract with emphasis on the Belcanto repertoire. The following records have already appeared: BEATRICE DI TENDA, LINDA DI CHAMOUNIX, THE ANNIVERSARY CONCERT with the Tokyo Philharmonic Orchestra, a CD with international children songs, I PURITANI, ROBERTO DEVEREUX, MARIA STUARDA, ANNA BOLENA, MARIA DI ROHAN, LA FILLE DU REGIMENT, TANCREDI, LUCIA DI LAMMERMOOR, IL BARBIERE DI SIVIGLIA, "Mad-scenes" – Arias of the Tudor-Queens, a recording with songs of famous operettas and a duo-recital CD with Vesselina Kasarova, Christmas songs and Canonical Songs, Lieder of Strauss and a recording with the Japanese counter tenor Yoshikazu Mera. A new recording and a DVD  of NORMA has been released.
Edita Gruberova is highly acclaimed as a concert singer. Since the beginning of her career Mrs. Gruberova has particularly cultivated the art of the "Lied" and has recitals all over the world.
Absolutely outstanding and of singular quality are her Lieder recordings for Nightingale classics and Teldec. Mrs. Gruberova has the title of Austrian and Bavarian "Kammersängerin", she is a honorary member of the Vienna State Opera and was awarded many distinctions including the Sir-Lawrence-Olivier-Award, the distinguished Italian Franco-Abbiati-Price for the best interpretation of an italian opera role (Lucia), Bellini d'oro for outstanding performances and order of merit of the Austrian Republic.
Besides, she was decorated with the Herbert von Karajan Prize as an outstanding artist.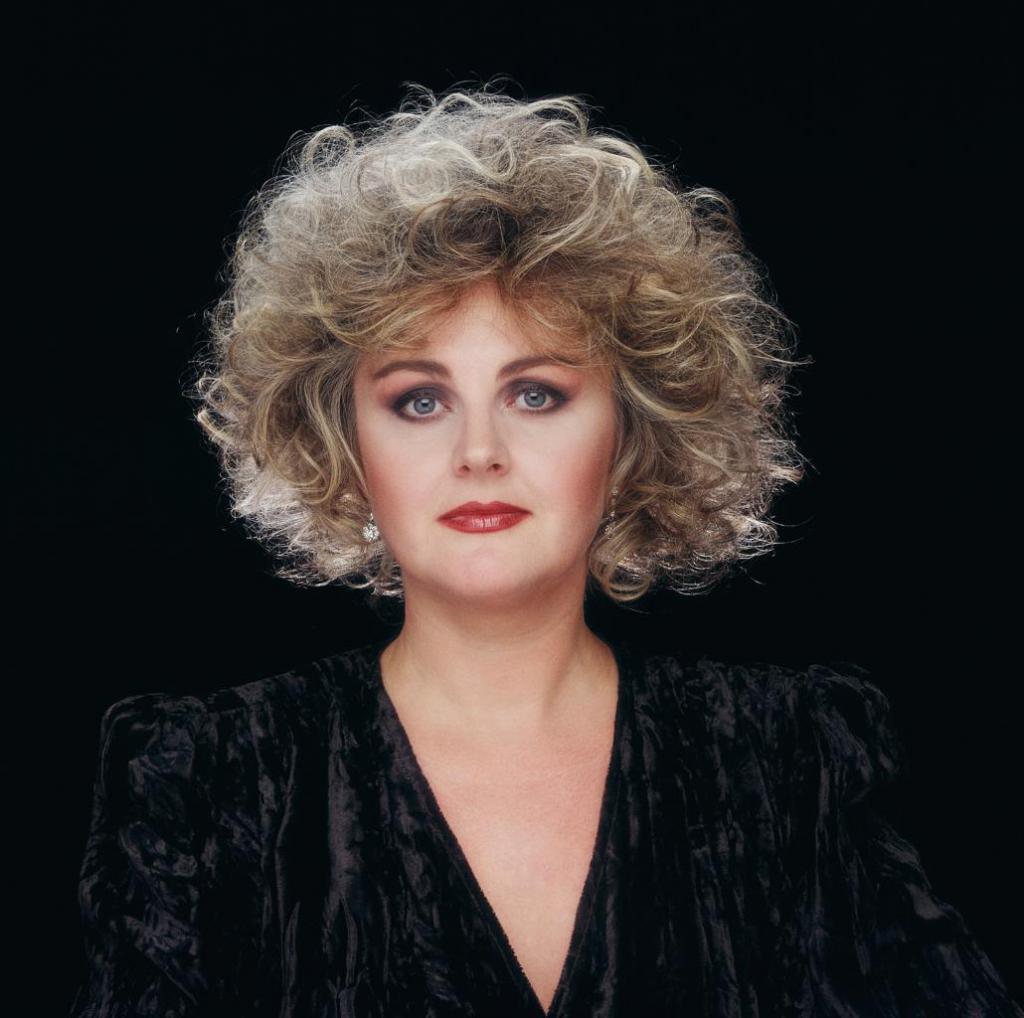 Photo by Stan Fellerman